We carry leading brands of modern all-climate heat pumps
that keeps your home comfortable year round while reducing your energy bill and environmental impact.
Contact Us
Royal Vancouver
Air Conditioning
Residential & Commercial Heat Pump Experts!
At Royal Vancouver Air Conditioning, we exist to helping you build and maintain your home's next generation sustainable heating & cooling solutions.
We deliver complete all-climate heat pump installation and commissioning services to meet and exceed your expectations of a future-ready, climate-friendly home.
Whether you are looking to install a heat pump, or to complete an existing heat pump service / maintenance, we are the experts that you should call on.
Call us today for a free consultation: (604) 439 – 8888!
Heat pump systems do exactly what their name says: pump heat from one place to another. Therefore it can bring heat to your home in the winter, and remove heat from your home in the summer. 
Modern all-climate heat pumps can produce good heat to warm you home in temperatures as low as -25 degrees Celsius, therefore in Metro Vancouver and southwestern BC region, it is the perfect solution for our heating and cooling needs year round!
Heat pumps are energy efficient, when you replace your furnace with a heat pump, you will most likely save money on your monthly utility bills, and especially when heating your home in the winter.
It is important to also make sure that your home's insulation is adequate so that there's no excess heat loss through the walls and windows, it will go a long way in helping your home stay comfortable and energy efficient in every season. With proper insulation and a heat pump system, your can expect to lower energy expenses while maintaining or increasing your home comfort.
Air Conditioning - by using Heat Pumps
Pure cold air conditioners are so 1999! It's now 2023, and modern all-climate heat pumps are the state of the art solution to replace conventional air conditioning, because they can be up to 50% more efficient than conventional air conditioners, and with the added benefit of heating your home in the winter as well!
A heat pump costs essentially the same as air conditioners, however due to their lower operational cost and higher efficiency, you will save money in the long run.
As a result, all-climate heat pumps are really the true and perfected air conditioners of the 21st century, because they can both heat and cool your home while saving your energy bills and treating the planet better!
We aim to help educate and increase the awareness of how great heat pumps are, and we cannot be more pumped about the future as heat pumps become the standard in home comfort systems! We look forward to bring this modern energy efficient heat pump systems to every household and commercial property in the Metro Vancouver region, and beyond!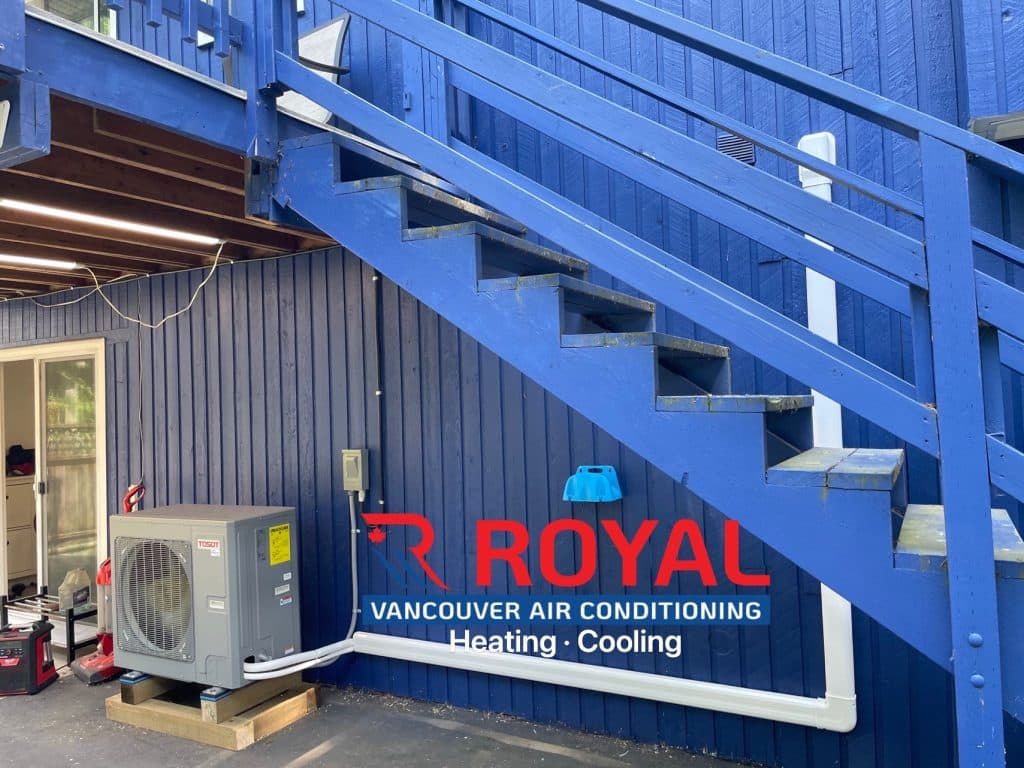 One system for heating & cooling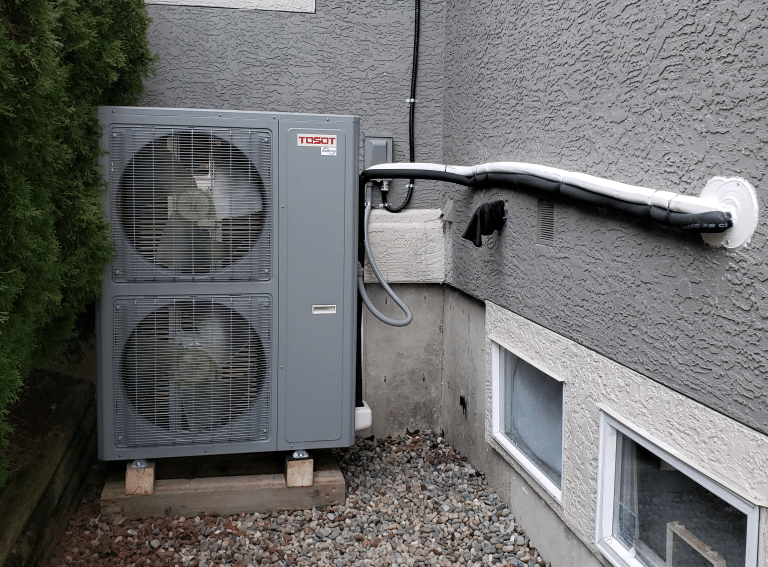 Energy efficient & quiet outdoor units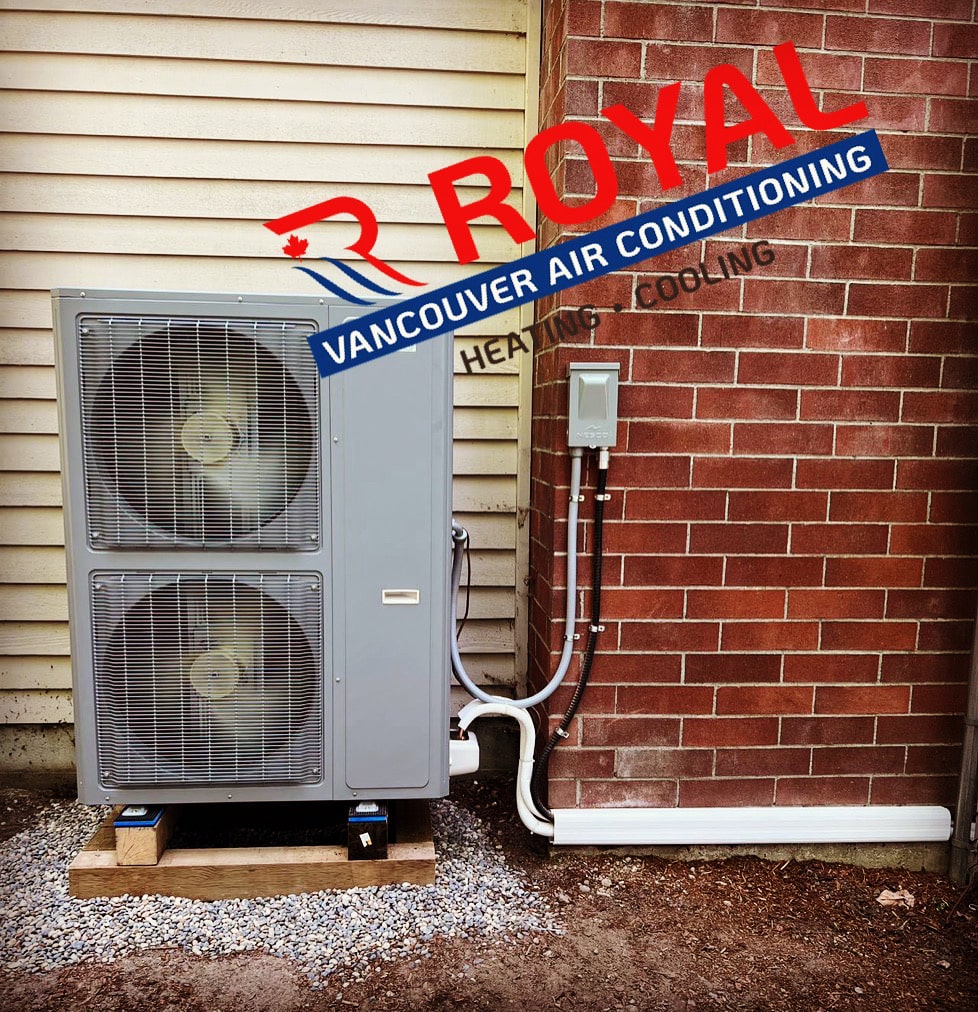 Clean, efficient, & slim footprint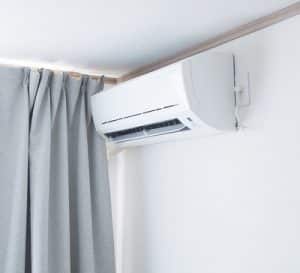 Elegant shape, space-saving wall units.
Government Rebate Incentives
We can help you navigate all the rebate options , saving you time, energy, and maximize your investment in home comfort.
0% Financing
0 payments
Up to 9 months!
Also available is a 0% loan for 10 years, up to $40,000.
Contact us for details!
Until Sept 30, 2023
Existing clients can join our membership (a $600 value) for FREE and receive:
– 10% discount on future service with us
– THREE free diagnostic visits for HVAC, plumbing, and electrical related issues (limited to one free visit per type)
– priority service queue for members
– New members referred to us by our existing clients or sales team can join the membership for $99 and enjoy a comprehensive home check up, that's worth $600!