ROYAL VANCOUVER AIR CONDITIONING
At Royal Vancouver Air Conditioning, we provide Professional Heat Pump Installation, as well as replacing existing central air conditioning units in Metro Vancouver.
Our skilled technicians possess vast knowledge in various brands and models of heat pump systems.
The heat pump installation process is fast, efficient, and professional, using high-quality parts and materials, and we offer standard 10-year manufacturer's warranty on our products. We also provide performance optimization services to ensure optimal efficiency, reduced operating costs, and extended unit lifespan.
Main reasons to choose a modern, all-climate heat pump over an AC unit:
1. the heat pump can cool and heat your home depending on your needs.
2. the heat pump is more efficient than your conventional AC.
3. they cost about the same, but with the government incentives right now, the real out-of-pocket cost of heat pumps are much lower than a comparable AC unit.
Various Rebate programs available, click here to see the options. Royal Vancouver Air Conditioning offers full assistance to our clients in identifying the most appropriate rebate program for their specific situation, and we offer complimentary rebate assistance on your behalf, therefore making the process hassle free and efficient for you.
We evaluate your situation to come up with a system plan design that strikes a balance between meeting your home energy needs as well as qualifying for the highest rebates available.
Contact us today to setup a free estimate from one of our expert advisors!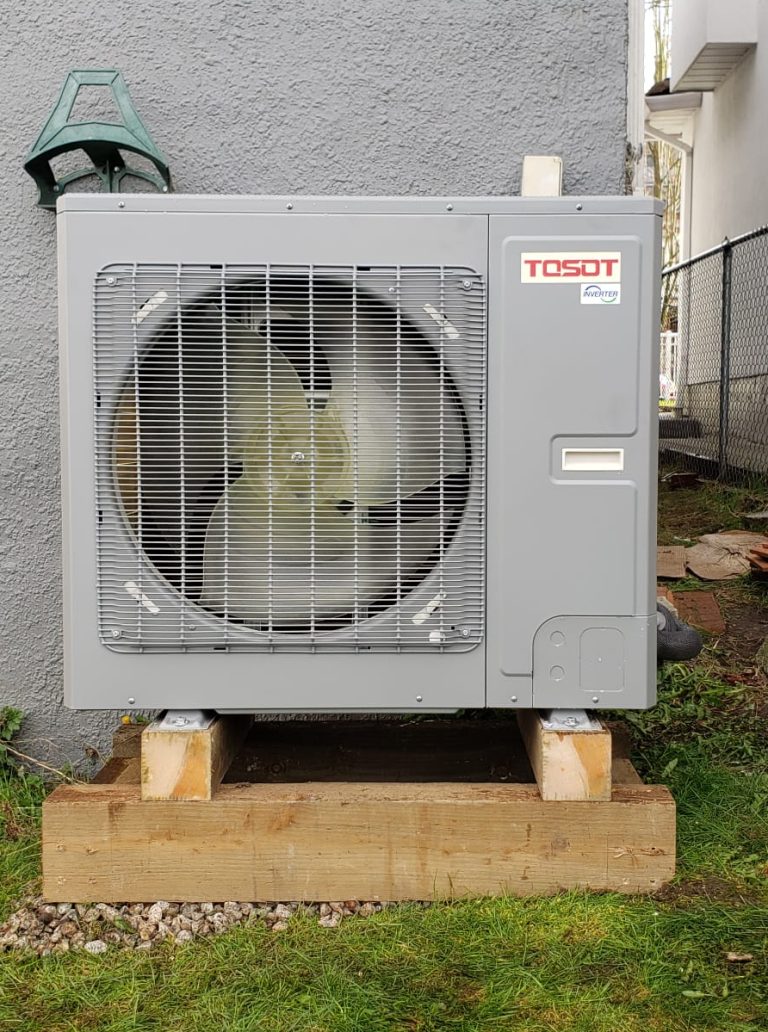 Some of Our Recently Completed Projects
The Brands We Partner With