A sustainable tomorrow starts with Royal Van AC, today!
Hello world!
We at Royal Vancouver Air Conditioning (RVAC) have been specialists in the home energy improvement sector for more than 15 years, with thousands of satisfied clients all over Metro Vancouver and the Lower Mainland. Currently we focus on residential and light commercial projects in HVAC, plumbing, and electrical, with an emphasis on high energy efficiency through the use of our modern all-climate heat pumps that can heat and cool in every season.
We were the first batch of registered contractors of the HPCN network in BC, as we have met the highest regulatory standards and we are eligible to install equipment that meets and exceeds all of the strict requirements set out by various levels of government in British Columbia.
We have thousands of followers on popular social media sites such as Instagram, and we continue to grow our client base, adding more than 100 new customers per month!
We have the skills and expertise to handle a wide range of residential and commercial projects, we are innovative in our solutions, and we aim to complete  each task as our best project. Our HQ has more than 16,000 SF of LEED Gold Certified AA Office space with another 10,000 SF of warehouse space, we are well-equipped with our fleet of 20+ vehicles, 30+ crew, and supported by 10+ office staff, RVAC is ready to serve Metro Vancouver and beyond!
We are a fast-growing, young, and energetic organization that is on a mission to accelerate Metro Vancouver's transition to clean and sustainable energy, we would be thrilled to have you join us on this journey for a better future for all of us!
A sustainable tomorrow starts with Royal Van AC, today!
And, be sure to check out our career section! We have a lot of opportunities available right now.
Tel: (604) 439 8888.
Email: info@royalvanac.com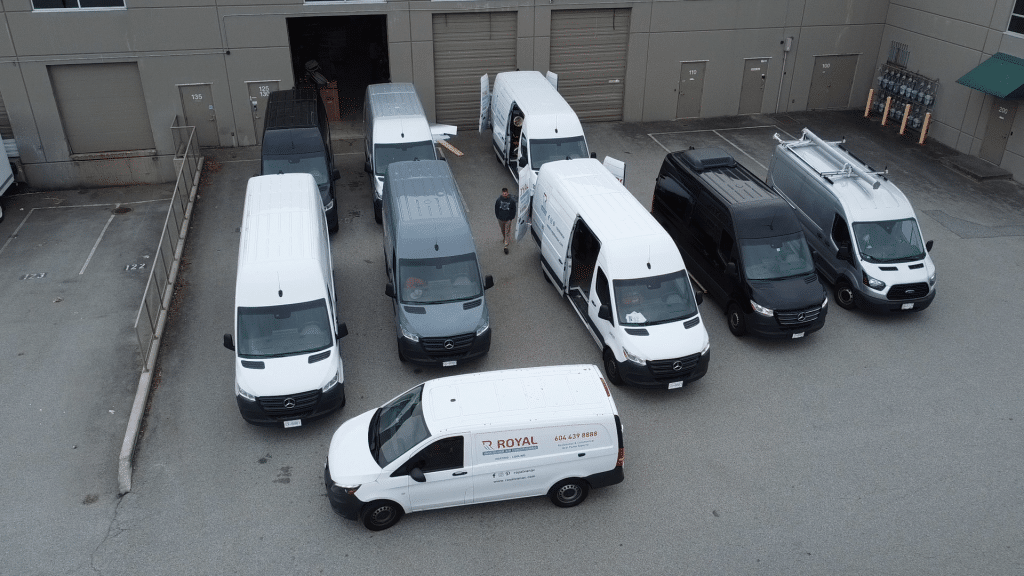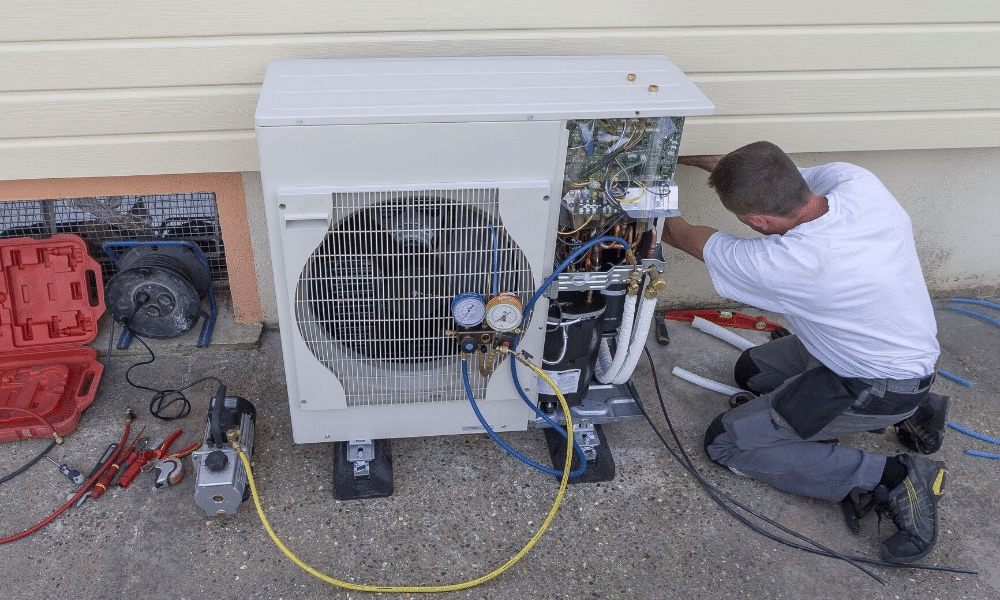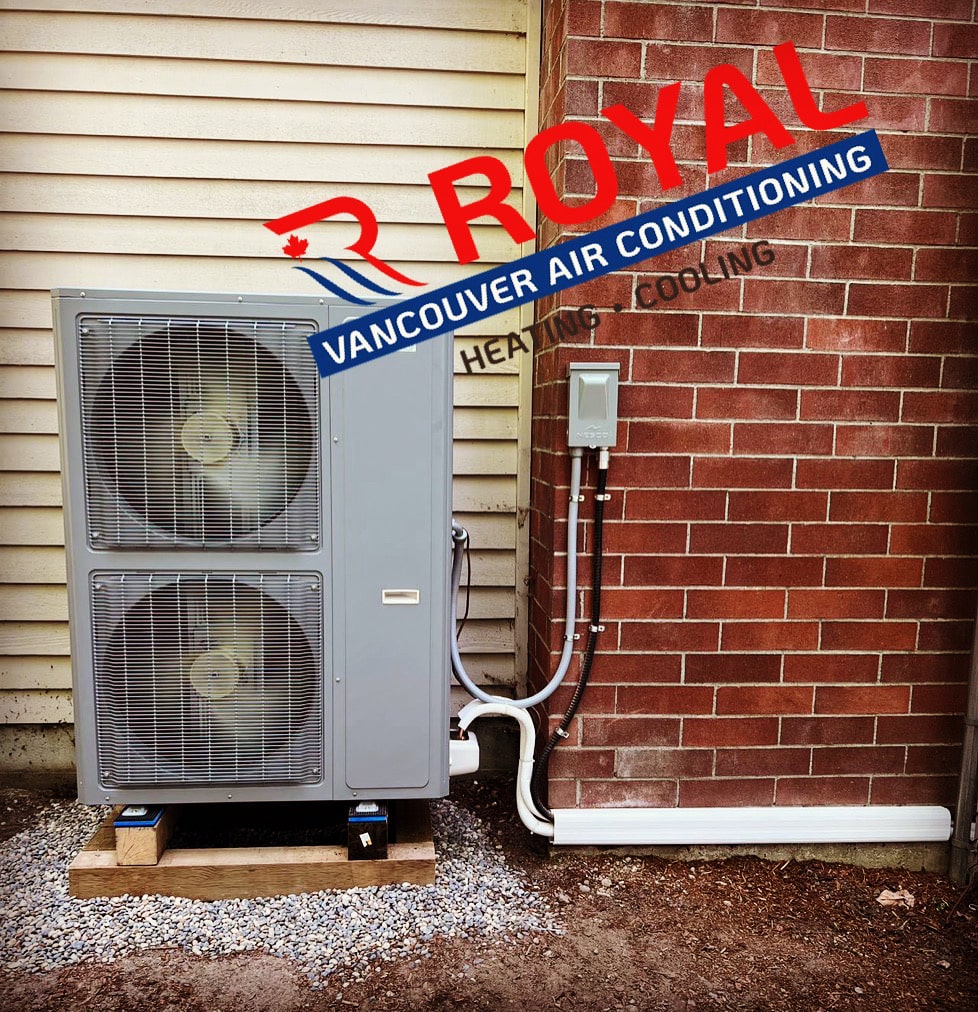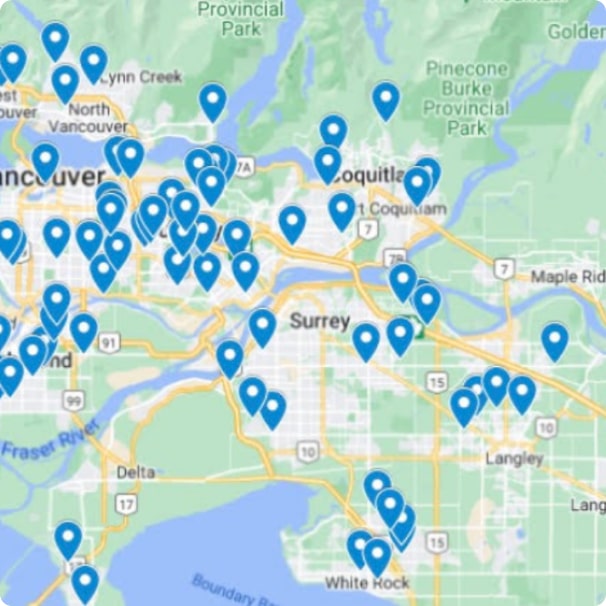 We are a registered contractor with the HPCN
Qualified and registered heat pump installation contractors
The Home Performance Contractor Network (HPCN) is a database of retrofit contractors in British Columbia (BC), Canada that meet specified trade designation and training qualifications and are subject to ongoing review and quality assurance checks.
Companies registered in the HPCN are required to submit business documentation (such as licenses and proof of insurance), submit references, agree to a code of conduct (including commitments to fair and transparent pricing and customer service expectations), and complete industry best practice training. The companies and their employees are regularly reviewed for quality assurance and up-to-date qualifications. 
The HPCN is managed by an independent not-for-profit called the Home Performance Stakeholder Council. Program partners include the Province of BC, BC Hydro, and Fortis BC.